Garage door openers often last a good bit of time before showing any signs of malfunction. It is possible to have an opener serve you perfectly for years or even decades before breaking down. Failures do not always mean the entire system is out for the count. In most cases the opener overall can be saved, and just one or two specific parts need to be adjusted or replaced. It can be very tempting to simply replace the entire device for a new one, but huge savings can be made having an expert repair the one you have.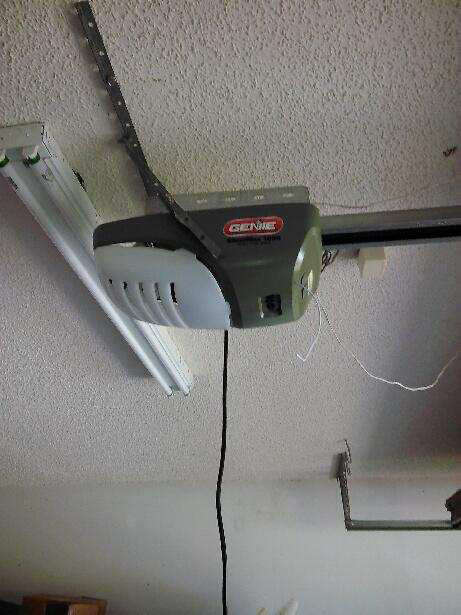 Circuit and Signal Failure
Automatic garage door openers often come with a wall switch or remote. Some designs can enable both. It can be common for one activation device to work while the other doesn't. Luckily when this happens, both wall switches and remotes can be replaced very easily. The exact nature of the malfunction will need to be identified fully however, to ensure the error won't reoccur in future. There is list of steps to take in testing each device's circuitry to precisely isolate the issue. Although in most cases the voltage within these types of circuit will likely to too low to shock you, it is still advisable to only ever allow trained electrical technicians handle such work.
Safety Sensor Malfunction
If your garage door is behaving in an odd manner during activation, one of the first places to check out is the safety sensors. All modern garage door openers made after the late 90s should feature at least one set of sensors that prevent the door from coming into contact with people or objects. There is a range of ways the sensors can be disturbed, so they can be a common culprit for such errors. If they are misaligned at all, doors are usually disabled. Direct sunlight can cause some designs of sensor to misbehave, so if they are in a position which exposes them to too much sunlight the doors may malfunction. Over time sensors will collect dust and dirt on their lenses, which can disrupt their functionality.
Garage

Door Opener Repair
A technician from Garage Door Repair Concord can ensure all of your garage door opener's components are working perfectly.
Call today for help with troubleshooting, repairs, installations and expert maintenance services!