Who likes a threatening garage door over their head? You don't even have to go that far! People get injured with much less than an unstable overhead door. They injure their fingers, get hurt from the springs, get entrapped not only under the door but also in between tracks and rollers, and get hit by the descending door when they pass under it at the last minute. Some accidents happen because the system doesn't work right but some accidents happen because we tend to put our hands in all places without thinking of the repercussions. Naturally, if you place your fingers in the garage door tracks while the door is moving, the rollers will go over them and the pain will be unbearable.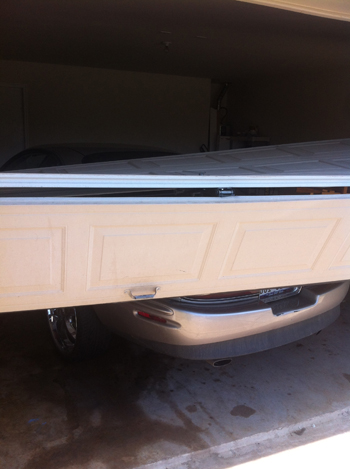 Only you can protect yourself from injuries
Do you want to stop getting injured from your garage door? It's simple. Stop playing games with it, pretending to be a hero or interfering with its problems. Any of the above would make a good enough reason for your injuries. Let's say that you have tested the photo sensors and are aware that the reverse mechanism doesn't work properly. Did you instantly fix the problem or forgot about it saying to yourself that you'll be careful? When problems occur and are related to garage door parts, trust adept professionals to fix them. They are all vital and can cause serious injuries.
Thousands of garage door accidents happen each year due to simple mistakes. Most of them involve finger injuries of both adults and kids. Fingers are caught in the sections of the door, in tracks or the edges of the door. Finger injuries also happen due to sharp edges or when attempts are made to fix the garage door cable yourself. If you want to fully protect yourself, wear gloves when you want to check the components, and overall it's preferable to stay away from them. You can't expect to replace the garage door springs alone and be absolutely sure you won't get hurt. Even if you are under such an impression, change your mind. The official statistics show that thousands of people are injured from DIY work and springs. So, avoid messing with the wrong mechanism and you will be safe.